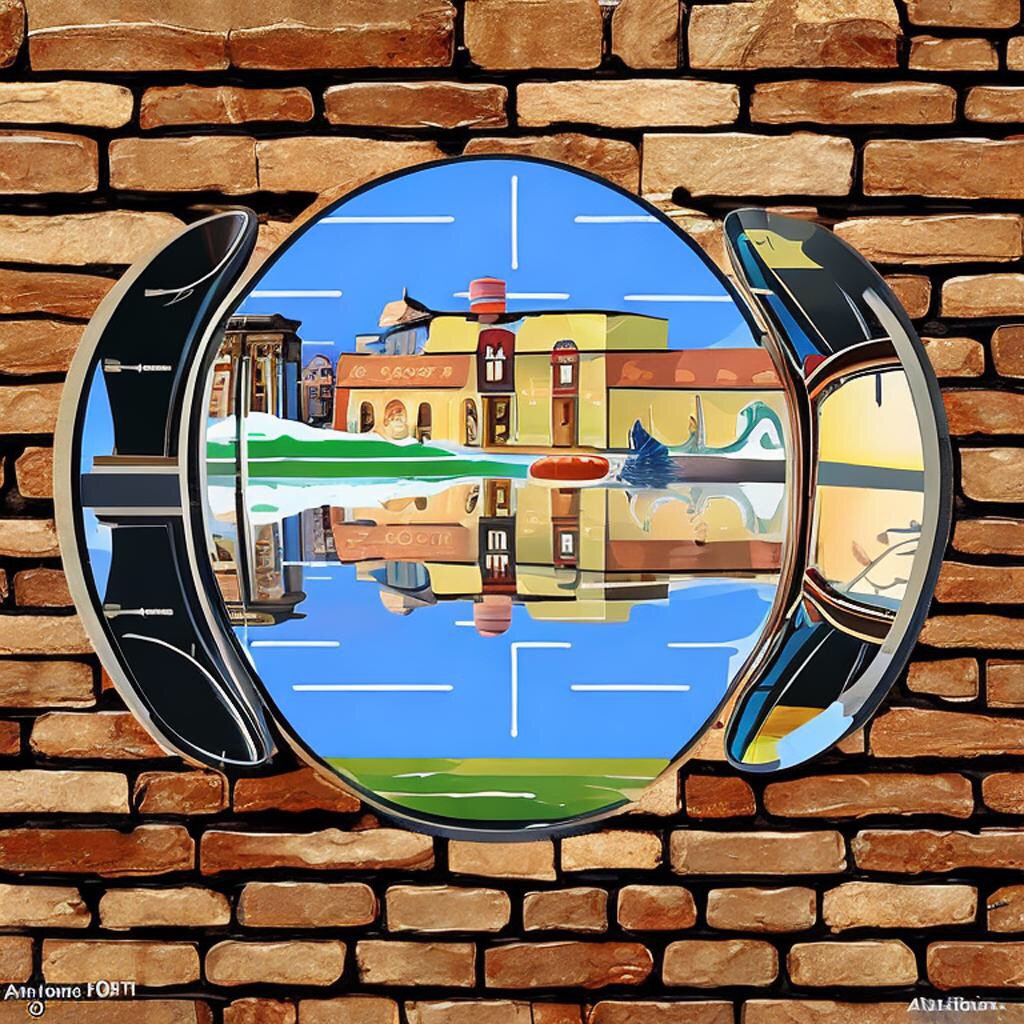 A Journey through History, Science, and Culture
Mirrors have fascinated humans for thousands of years. From ancient times to the present day, they have been used in a variety of ways, from practical purposes such as personal grooming and scientific instruments to artistic and cultural expressions. The mirror has been an object of beauty, wonder, and mystery, reflecting the way that people see themselves and the world around them.
History of the Mirror
The history of the mirror dates back to ancient times. The earliest mirrors were made of polished stone, metal, or obsidian, and were used for personal grooming and decoration. The ancient Egyptians, Greeks, and Romans all used mirrors made of polished metal, such as bronze and silver.
During the Middle Ages, mirrors became more common in Europe, and were often made of glass backed with metal. In the 16th century, Venetian glassmakers developed a technique for making mirrors with a thin layer of silver applied to the back of the glass, which greatly improved their reflectivity.
In the 19th century, the invention of mass-produced glass made mirrors more affordable and widespread. Today, mirrors are used in a variety of applications, from personal grooming and home decor to scientific instruments and high-tech applications such as lasers and telescopes.
Science of Mirrors
Mirrors are not only used for personal grooming and decoration but also have many scientific applications. Mirrors are used in a variety of optical instruments, including telescopes, microscopes, and cameras. They are also used in laser technology and in the production of semiconductors and other high-tech materials.
Mirrors work by reflecting light, which is a fundamental property of physics. When light hits a mirror, it bounces off the surface and reflects back to the observer, creating a mirror image. The quality of the mirror's reflection depends on the smoothness and flatness of the mirror's surface.
Culture and Symbolism
Mirrors have also played an important role in art, literature, and culture. They have been used in painting, sculpture, and other visual arts to create illusions and explore the nature of perception. Mirrors have also been a symbol of self-reflection, truth, and knowledge in many cultures.
In Western culture, mirrors have been associated with vanity and narcissism, reflecting the idea that people's obsession with their own appearance can be a form of self-deception. In many Eastern cultures, mirrors have been associated with spiritual practices such as meditation and self-awareness.
From ancient times to the present day, the mirror has been an object of fascination and wonder. Its history, science, and cultural symbolism reflect the way that humans see themselves and the world around them. Whether used for personal grooming, scientific exploration, or artistic expression, the mirror continues to captivate and inspire us.
Shop tip
History of the mirror on Amazon
Thank you for likes, shares and comments
Source openai's chatGPT-3 Language Model & aitrot – Images picsart & MIB -©️mlaure
Take time to learn
Invest in your future
Learn affiliate marketing & build your own website with an awesome community and join me there. You can be a free starter for as long as needed. It includes free hosting and basic teachings. If you are an advanced user, you may like to level up. just have a look, and see for yourself!