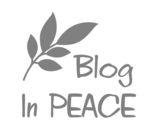 ACCESSIBILITY STATEMENT for Blog in peace
We want everyone who visits the website to feel welcome and find the experience rewarding, going above and beyond the The Public Sector Bodies Accessibility Regulations 2018.
What Are We Doing?
To help us make the website a positive place for everyone, we've been using the Web Content Accessibility Guidelines (WCAG) 2.1. These guidelines explain how to make web content more accessible for people with disabilities, and user friendly for everyone.
The guidelines have three levels of accessibility (A, AA and AAA). We've chosen Level A Compliance For this website.
How Are We Doing?
We've worked hard on the website and believe we've achieved our goal of A accessibility. We monitor the website regularly to maintain this, but if you do find any problems, please get in touch.
Let Us Know What You Think
If you enjoyed using the website, or if you had trouble with any part of it, please get in touch. We'd like to hear from you in any of the following ways:
Email us at info @ bloginpeace . com
or leave us a comment
Thank you for likes, shares and comments
Take time to learn
Invest in your future
Learn affiliate marketing & build your own website with an awesome community and join me there. You can be a free starter for as long as needed. It includes free hosting and basic teachings. If you are an advanced user, you may like to level up. just have a look, and see for yourself!