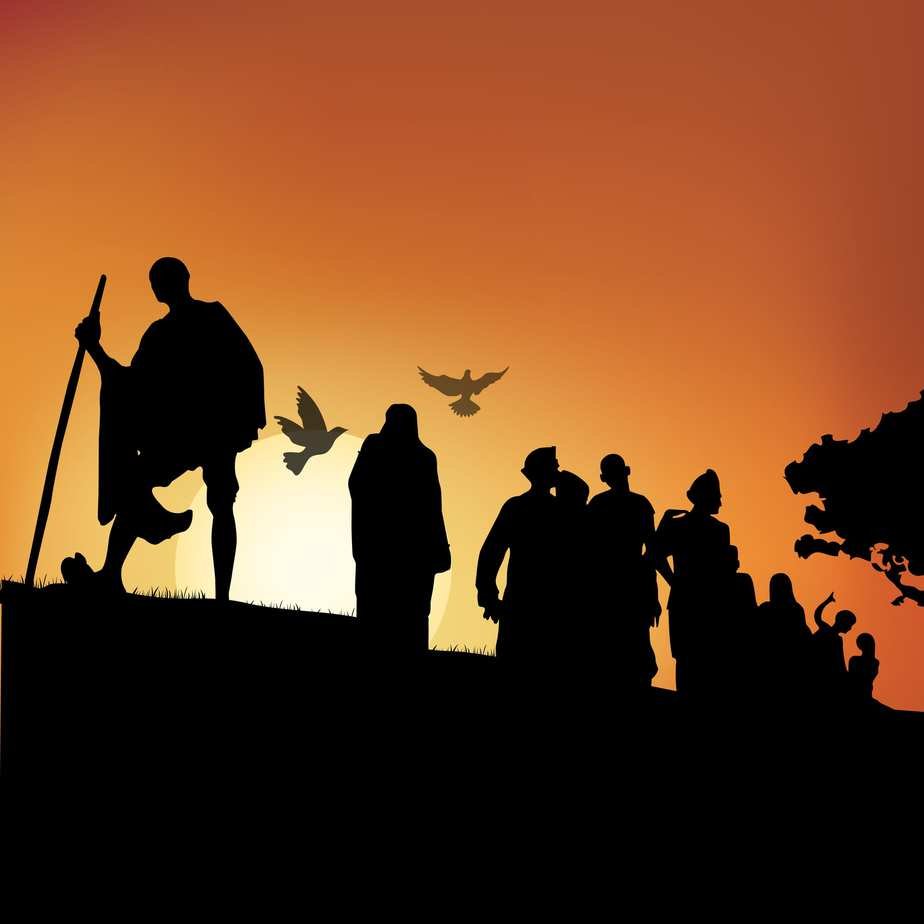 International Day of Non-Violence
2 October
Today, 2 october is the birthday of Mahatma Gandhi
The great soul of India
Initiator of a non-violence attitude and culture
And leader of the Indian independance movement
His message and philosophy inspired
and still inspires many
Me, one of them
Some of his quotes:
– YOU are the change
– Non-violence is the greatest force at the disposal of mankind. It is mightier than the mightiest weapon of destruction devised by the ingenuity of man.
– Forgiveness is the attribute of the strong.
– Pray with your heart, not with words
– Carefully watch your thoughts, for they become your words. Manage and watch your words, for they will become your actions. Consider and judge your actions, for they have become your habits. Acknowledge and watch your habits, for they shall become your values. Understand and embrace your values, for they become your destiny.
– Shake the world in a gentle way
– Through history the way of truth and love have always won. There have been tyrants and murderers, and for a time, they can seem invincible, but in the end, they always fall. Think of it, always.
Historical background
According to General Assembly resolution A/RES/61/271 of 15 June 2007, which established the commemoration, the International Day is an occasion to
"disseminate the message of non-violence, including through education and public awareness".
The resolution reaffirms "the universal relevance of the principle of non-violence" and the desire "to secure a culture of peace, tolerance, understanding and non-violence". – source
Shop tip on amazon
To a great soul! 🙏🏼
Take time to learn
Invest in your future
Learn affiliate marketing & build your own website with an awesome community and join me there. You can be a free starter for as long as needed. It includes free hosting and basic teachings. If you are an advanced user, you may like to level up. just have a look, and see for yourself!