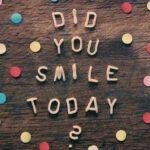 Creative questionnaire
Many of us face failure, loss and incertitude.
Others succeed and improve their life.
For those stuck and indecisive, 
a good questionnaire helps to envision the future again. 
1 – What's your most important question? Or questions?
How to eliminate your fear of failure?
How to make or earn more money?
How to create the abundant life you deserve and desire?
Perhaps you have other pregnant questions.

Just write them down here:

…..
2 – What would be a good answer for this problem or problems?
Why and how would it make a difference in your life?
Be precise and concise in your answer with as many details as possible
……..
3 – How difficult was it for you to find a good answer for above questions to date
Easy
somewhat difficult
very difficult.
And why?
…….
Be honest with your answers, they will help you to frame where you are stuck, and eventually how to come out.

If it is serious, make sure to seek professional help, or to talk to people around you for help. 
Shop tip
Questionnaire on amazon
Thank you for likes, comments and shares.
Keep smiling and seek solutions
Take time to learn
Invest in your future
Learn affiliate marketing & build your own website with an awesome community and join me there. You can be a free starter for as long as needed. It includes free hosting and basic teachings. If you are an advanced user, you may like to level up. just have a look, and see for yourself!