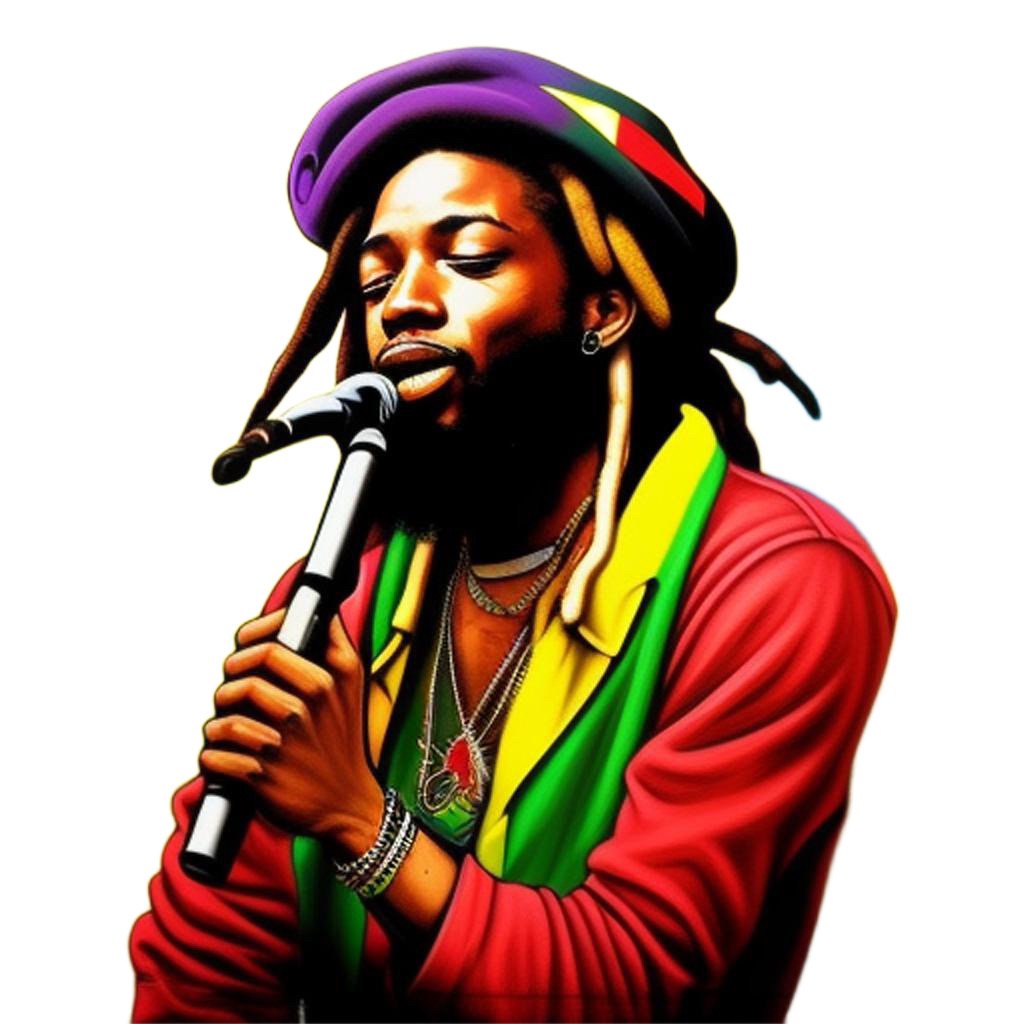 Some notable reggae artists from different eras and regions
Reggae has seen the rise of many talented singers and artists who have contributed to the genre's growth and popularity.
Bob Marley
Often referred to as the "King of Reggae," Bob Marley's impact on the genre is immeasurable. His songs, such as "One Love," "No Woman, No Cry," and "Redemption Song," continue to resonate worldwide.
Jimmy Cliff
A Jamaican singer and actor, Jimmy Cliff gained fame with songs like "Many Rivers to Cross," "The Harder They Come," and "You Can Get It If You Really Want."
Peter Tosh
A founding member of The Wailers alongside Bob Marley and Bunny Wailer, Peter Tosh's solo career produced hits like "Legalize It" and "Equal Rights."
Toots and the Maytals
Led by Toots Hibbert, this band contributed to the early development of reggae with songs like "Pressure Drop" and "Monkey Man."
Dennis Brown
Known as the "Crown Prince of Reggae," Dennis Brown's smooth vocals and hits like "Revolution" and "Love Has Found Its Way" solidified his place in reggae history.
Burning Spear
Led by Winston Rodney, Burning Spear's socially conscious music is exemplified by songs like "Marcus Garvey" and "Jah Nuh Dead."
Steel Pulse
A UK-based reggae band, Steel Pulse addressed social and political issues in their music. Songs like "Your House" and "Your Silence Will Not Protect You" showcase their activism.
Ziggy Marley
The eldest son of Bob Marley, Ziggy Marley has carried on his father's legacy with his band Ziggy Marley and the Melody Makers, producing hits like "Tomorrow People" and "True to Myself."
Damian Marley
Another son of Bob Marley, Damian, also known as "Jr. Gong," blends reggae with hip-hop influences. His album "Welcome to Jamrock" gained international acclaim.
Protoje
A modern reggae artist from Jamaica, Protoje's music blends traditional reggae with contemporary elements. His albums like "Ancient Future" and "A Matter of Time" have garnered attention.
Chronixx
A young artist who has revitalized the reggae scene, Chronixx is known for his conscious lyrics and hits like "Here Comes Trouble" and "Skankin' Sweet."
Joss Stone
While not solely a reggae artist, Joss Stone's album "Water for Your Soul" showcases her exploration of reggae and its influences.
These are just a few examples of reggae artists who have made significant contributions to the genre's rich tapestry. The reggae movement has seen the emergence of countless talents, each adding their unique voice to the global reggae conversation.
Shop Corner
Bob Marley on Amazon
Jimmy Cliff on Amazon
Peter Tosh on Amazon
Toots and the Maytals On Amazon
Dennis Brown On Amazon
Burning Spear On Amazon
Steel pulse on Amazon
Ziggy Marley On Amazon
Damian Marley on Amazon
Protoje On Amazon
Chronixx On Amazon
Joss Stone on Amazon
Thank you for reading, shares and comments 👍
Take time to learn
Invest in your future
Learn affiliate marketing & build your own website with an awesome community and join me there. You can be a free starter for as long as needed. It includes free hosting and basic teachings. If you are an advanced user, you may like to level up. just have a look, and see for yourself!