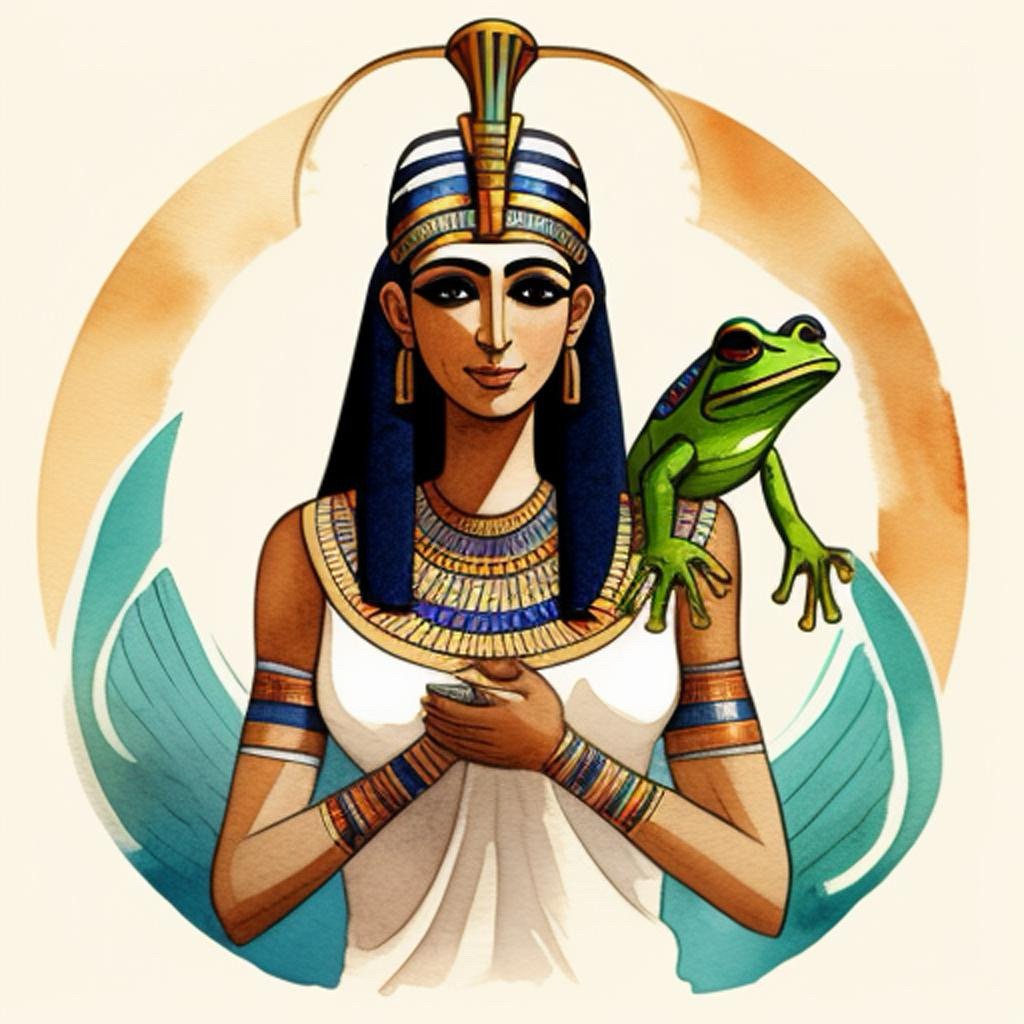 Who was Heket, also spelled Heqet
Heket, also spelled Heqet, was an ancient Egyptian goddess who held a significant role in Egyptian mythology and religious beliefs. She was often depicted as a woman with the head of a frog, symbolizing her connection to fertility, childbirth, and transformation. Heket was associated with various aspects of life, creation, and the afterlife.
Some key aspects of the goddess Heket:
Goddess of Childbirth and Fertility
One of Heket's primary roles was that of a goddess of childbirth and fertility. She was believed to assist women during labor and childbirth, ensuring safe deliveries and healthy newborns. Heket's association with fertility extended to the annual flooding of the Nile, which brought life-giving waters to the land and enabled agricultural prosperity.
Protector of Pregnant Women
Heket was often invoked by pregnant women for protection and assistance during their pregnancies. It was believed that she could ward off potential dangers and ensure the well-being of both mother and child.
Symbol of Transformation
Heket's frog-headed form represented transformation and metamorphosis. The frog's life cycle, with its transition from water-dwelling tadpole to land-dwelling adult, was seen as a symbol of the journey from one state of being to another. This concept of transformation was linked to Heket's role in guiding souls through the afterlife, assisting in the transition from earthly existence to the realm of the dead.
Connection to Creation
As a goddess associated with water and fertility, Heket was often connected to the primordial waters that were believed to precede creation. She embodied the life-giving forces that were essential for the emergence of life and existence. In this sense, Heket was seen as a deity with a role in the cosmic order and the ongoing cycle of life and rebirth.
Offerings and Worship
Heket was venerated by Egyptians through offerings and rituals, particularly by those seeking her assistance during childbirth or those hoping for fertility and prosperity. Her cult had a presence in various temples and sanctuaries throughout ancient Egypt.
Heket's influence extended beyond just human fertility and childbirth. She was often associated with the birth of the cosmos itself, and her presence was intertwined with the natural cycles of life and the spiritual journey into the afterlife. Her frog-headed imagery and her role in guiding souls on their transformative journey underscored her significance as a goddess of both earthly and cosmic processes.
Shop Corner
Video
Thank you for reading, shares and comments 👍
Take time to learn
Invest in your future
Learn affiliate marketing & build your own website with an awesome community and join me there. You can be a free starter for as long as needed. It includes free hosting and basic teachings. If you are an advanced user, you may like to level up. just have a look, and see for yourself!