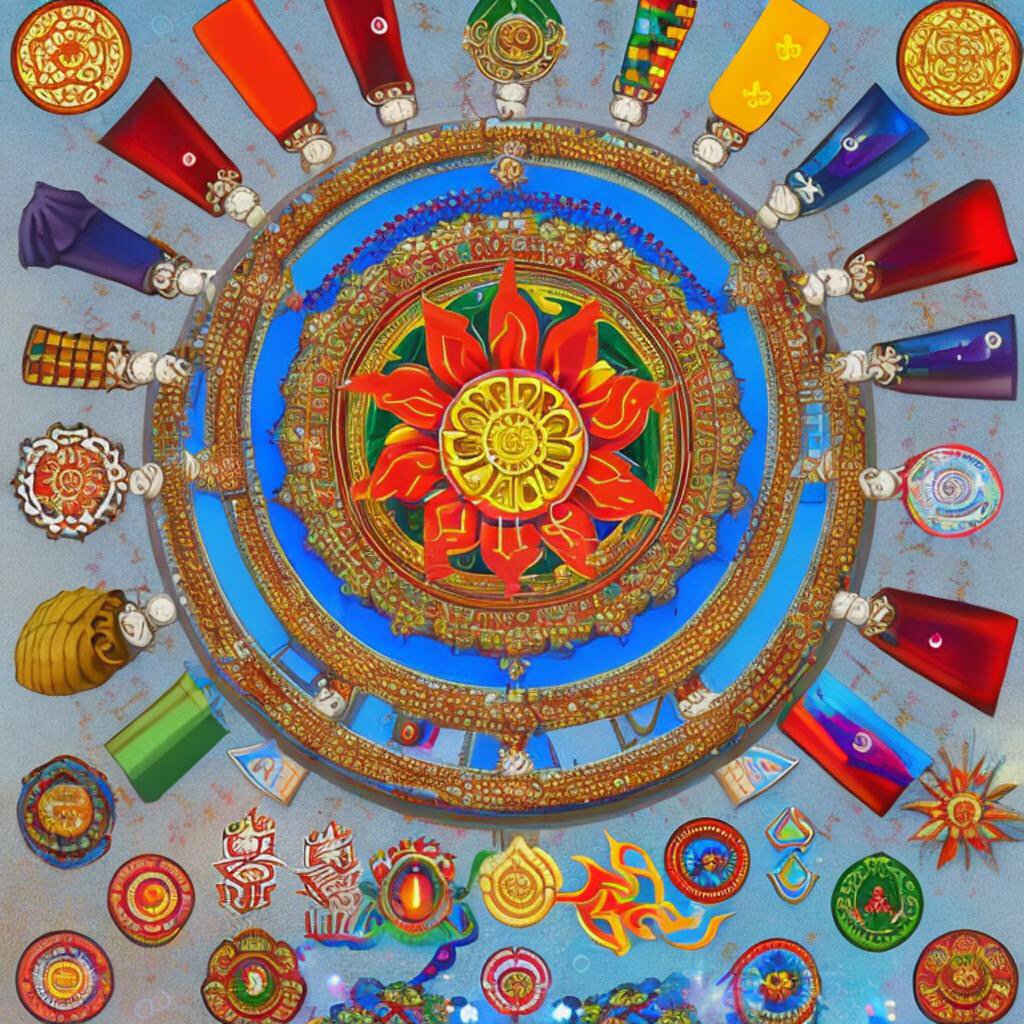 Symbols in Tibetan culture
Tibetan culture has a rich and complex system of symbols that play important roles in Tibetan beliefs, daily life, and art. Here are some of the most significant symbols in Tibetan culture:
The Mandala
This symbol represents the universe and is used as a tool for meditation and visualization in Tibetan Buddhism.
The Lotus Flower
This symbol represents purity and enlightenment and is associated with the idea of spiritual growth and transformation.
The Dharmachakra
This symbol represents the Buddhist path of enlightenment and the idea of turning the wheel of the dharma, or the teachings of the Buddha.
The Conch Shell
This symbol represents the sound of the dharma and is associated with the idea of calling people to the Buddhist path.
The Tibetan Flag
This symbol represents Tibetan independence and cultural identity and is often used in political and cultural events to assert Tibetan autonomy.
The Snow Lion
This symbol represents courage and fearlessness and is often depicted as an emblem of Tibetan sovereignty and cultural pride.
The Tanka
This is a type of traditional Tibetan banner painting and is associated with the idea of spiritual protection and the display of religious devotion.
These symbols play a central role in the beliefs, rituals, and daily life of Tibetan people and help to shape their cultural identity and world view. They are often depicted in Tibetan art, literature, and architecture, such as thangkas, statues, and temple murals, and are used to tell stories, commemorate the dead, and express religious beliefs.
Shop tip
Symbols in Tibetan culture On Amazon
Thank you for reading, shares and comments 👍
Take time to learn
Invest in your future
Learn affiliate marketing & build your own website with an awesome community and join me there. You can be a free starter for as long as needed. It includes free hosting and basic teachings. If you are an advanced user, you may like to level up. just have a look, and see for yourself!