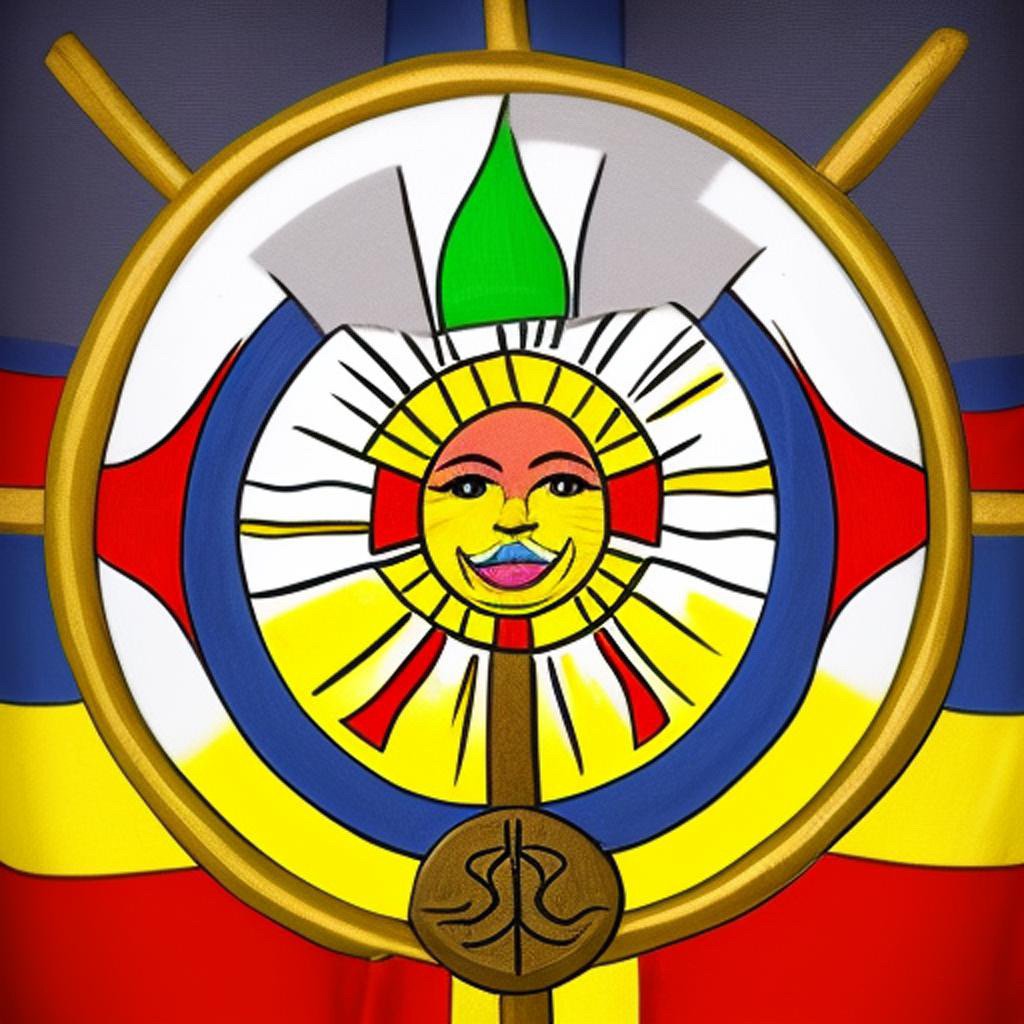 Symbols in Moldovan culture
The culture of Moldova is a mixture of various cultural influences, including Slavic, Romanian, and other ethnic groups. Moldovan cultural heritage is reflected in its traditions, customs, and symbols. Here are some of the most significant symbols in Moldovan culture:
The Tricolor Flag
This symbol represents the unity and independence of Moldova and is often associated with the idea of national pride and sovereignty.
The Sun and Moon
These symbols represent the cyclical patterns of time and the idea of balance and harmony.
The Wine
Wine-making is an important cultural tradition in Moldova, and the symbol of wine is often associated with hospitality, celebration, and the idea of sharing.
The Easter Egg
The decorated Easter egg is a traditional symbol in Moldovan culture and is often associated with the idea of renewal and new life.
The Cross
This symbol represents Christianity, which is the dominant religion in Moldova, and is often associated with the idea of spiritual protection and guidance.
The Oak Tree
This symbol represents strength and stability and is often associated with the idea of protection and longevity.
The Shield and Sword
These symbols represent the idea of defense and protection and are often associated with the idea of bravery and courage.
These symbols play a central role in the traditions and daily life of the Moldovan people and help to shape their cultural identity and world view. They are often depicted in Moldovan art, literature, and folklore, and are used to tell stories, commemorate events, and express cultural values.
Thank you for reading, shares and comments 👍
Take time to learn
Invest in your future
Learn affiliate marketing & build your own website with an awesome community and join me there. You can be a free starter for as long as needed. It includes free hosting and basic teachings. If you are an advanced user, you may like to level up. just have a look, and see for yourself!