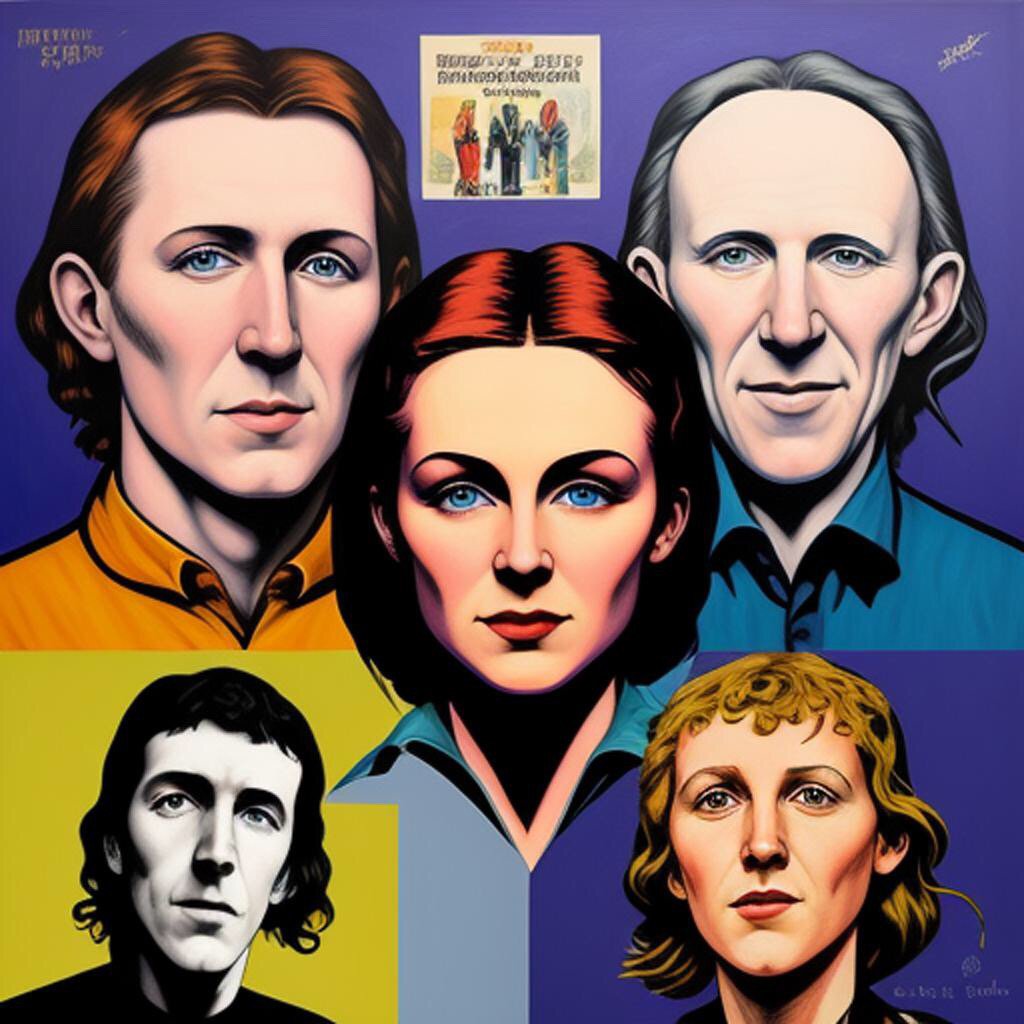 Iconic artists and albums of Irish folk music
There are several iconic artists and albums that can serve as great starting points for anyone new to the world of Irish folk music.
Here are a few suggestions to help you begin your journey:
The Chieftains
The Chieftains are a legendary Irish folk group known for their traditional and contemporary arrangements. Their album "The Chieftains 4" is a fantastic introduction to their music.
The Dubliners
With their raw and authentic sound, The Dubliners are a quintessential Irish folk band. Their album "The Dubliners – Live at the Albert Hall" captures their energetic performances.
Christy Moore
Christy Moore's solo work has left an indelible mark on Irish folk music. His album "Ride On" showcases his storytelling and emotive vocals.
Planxty
Planxty, a folk band formed in the 1970s, combined traditional Irish music with innovative arrangements. Their self-titled album "Planxty" is a classic.
Enya
Enya's ethereal music draws from Celtic influences, creating a unique blend of new age and folk elements. Her album "Watermark" is a great starting point.
The Bothy Band
The Bothy Band's dynamic and intricate playing makes their album "The Best of the Bothy Band" a must-listen for enthusiasts of instrumental Irish folk music.
Altan
Altan's music features beautiful harmonies and a contemporary twist on traditional tunes. Their album "The Red Crow" is a good entry point.
Lunasa
Lunasa is a modern instrumental band that blends traditional Irish tunes with innovative arrangements. Their album "The Kinnitty Sessions" is a great showcase of their style.
Clannad
Known for their fusion of folk and ambient music, Clannad's album "Legend" features haunting vocals and atmospheric arrangements.
Solas
Solas offers a fresh take on Irish folk with their album "The Words That Remain," incorporating traditional melodies with a contemporary twist.
These recommendations offer a mix of classic and contemporary artists, vocal and instrumental styles, and traditional and innovative arrangements. Exploring these artists and albums will give you a solid foundation in the diverse world of Irish folk music. From there, you can dive deeper into specific subgenres and discover even more hidden gems.
Shop Corner
The Chieftains On Amazon
The Dubliners on Amazon
Christy Moore On Amazon
Planxty on Amazon
Enya On Amazon
The Bothy Band On Amazon
Altan on Amazon
Lunasa on Amazon
Clannad On Amazon
Solas on Amazon
Enjoy your musical journey! 🎶🍀
Take time to learn
Invest in your future
Learn affiliate marketing & build your own website with an awesome community and join me there. You can be a free starter for as long as needed. It includes free hosting and basic teachings. If you are an advanced user, you may like to level up. just have a look, and see for yourself!