Horses were used in warfare over 5000 years ago.
The earliest evidence of horses ridden in warfare
goes back to 4000 BC in Eurasia.
Old Sumerian illustrations from 2500 BC
Show horses pulling weapons.
Horses and chariots became famous
All over the World.
The chariots of Egypt.
The chariot of Krishna.
And by 1600BC
Horses and chariots
Were common warfare
in the Near East.
Xenophon, a greek cavalry officer
Wrote his treatise on horsemanship
By 360 BC.
Saddles, bits, and collars
Improved the riding over the centuries.
The last big battles with horses
Were the Napolean wars.
Where horses and men
Fought as one.
Shop tips
Books
More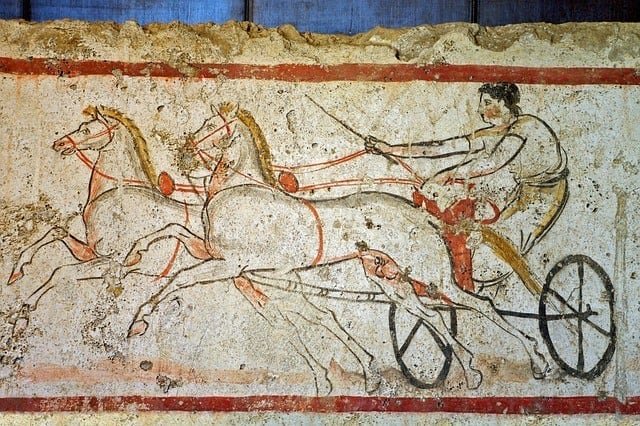 Blog in peace
Let us gather!
Thank you for reading my blogs and for subscribing!
Would you like to build your own e-business? 
With your own website and affiliate links?
Are you not afraid of learning before earning?
Then, join me and invest in your own future!
Join me